Who is Taylor Strickland?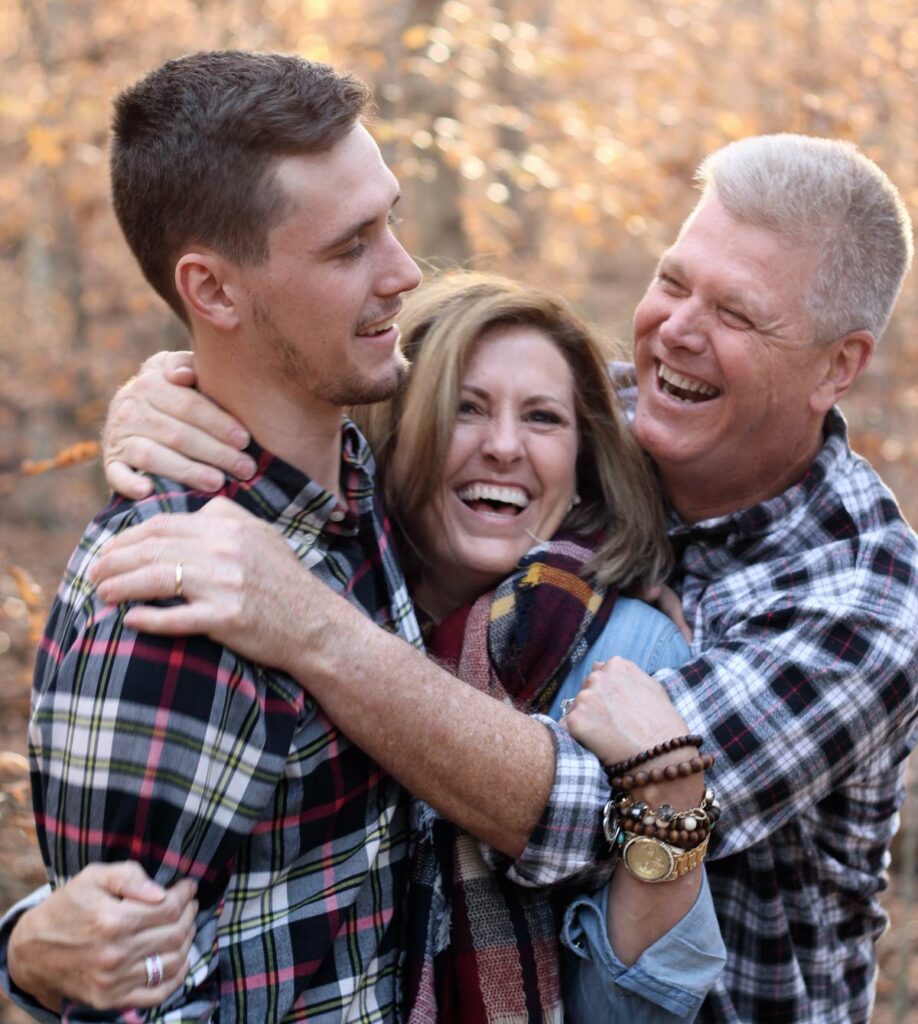 Taylor was a young man who lived out his faith and was dedicated to his family and friends. He, his mom Toni, and his dad Tim lived in Alpharetta, Georgia, where they were active members of North Point Community Church as a family. Throughout Taylor's life, he pursued serving others through missions at home and abroad. He was a dedicated leader of a middle school group and mentored young men during their most important formative years. He was an Eagle Scout. He loved the outdoors and high adventure including fishing, snowboarding, scuba diving, boating and wake boarding. Taylor loved sports and was a skilled wrestler. Taylor's faith led him to be baptized on a mission trip with his family when he was 12.
Taylor unfortunately left us much too soon on September 6, 2016, at 23 years old. Taylor was involved in a fatal car accident, which claimed his life on his way from his job in Alpharetta to a work project in North Carolina. His beloved dog Axle lives with Taylor's parents and brings great joy to those who know him!
Nothing Left Unsaid
When Taylor passed away, one thing his parents held onto was that nothing was left unsaid between them. Taylor knew he was fully and completely loved by them, and they knew he loved them by his words and actions in life. From that, the phrase "nothing left unsaid" was coined by the Stricklands to encourage us all to take any opportunity to say what needs to be said to others.
The Scholarships
Taylor's family and friends recognize young men who go over and above exemplifying the character traits that they feel made the biggest impact on Taylor's life: namely faith, leadership, service to others and a love of the outdoors. Christ in the Smokies (CITS) and Boy Scout High Adventure Camps are two experiences that helped shape who he was.
Recipients of Taylor's Legacy Scholarship
2022 – Boy Scout High Adventure Camp
Joshua Pohl
Joshua was an inaugural recipient of a TSLF scholarship to a Boy Scout High Adventure Camp to Philmont this summer. Joshua's life reflects the character traits instilled in scouting; namely, reverence, leadership, community service, friendship, Scout values and love of the outdoors. Busy working toward rank of Eagle, Joshua took time off to not only attend camp, but helped carry extra weight to help out some of the smaller Scouts, divided up between everyone in his crew. Philmont is rigorous requiring physicality, energy and stamina, yet even once the trip had come to an end, Joshua said he could do it all again.
2022 – Boy Scout High Adventure Camp
Aiden Howe
After attending Philmont Scout Ranch, Aiden said "No picture could capture how beautiful and amazing 'Philmont' actually is. This trip not only gave me friendships and built bonds that will last a lifetime, but it strengthened my love and passion for backpacking. I truly had the time of my life and made memories that will last a lifetime". His Scout Master said that he believed that that opportunity will enhance Aiden's life for years to come, that his faith was strengthened, and he continues to challenge himself and to serve others.
2022 – Christ in the Ozarks
Steven & Jeremiah Earp
Steven and Jeremiah flourished in their time together during Passage to Manhood at Christ in the Ozarks. After the death of Steven's wife/Jeremiah's mother, this time away brought them closer together and opened greater windows of healing for both of them. Director of CITO, Jim Zalenski said "Steven and Jeremiah will be eternally grateful for the precious gift of Taylor's Scholarship. It was a beautiful thing to witness and tangibly feel the pure joy of this father and son."