About Taylor's Foundation
The Taylor Strickland Legacy Foundation has a successful history of giving back to the community. Through our nomination program, we support initiatives that help strengthen the family unit. We believe every person should have the opportunity to discover who they are in God, and our foundation exists to help provide those opportunities. Currently we are offering two types of scholarships for adventures that were close to Taylor's heart.
Since the inception of our foundation in 2017, we have granted 33 scholarships to fathers and sons to attend Christ in the Smokies, Christ in the Rockies and Christ in the Ozarks. These scholarships are available on a competitive basis to fathers and sons.
In 2022 we began offering scholarships to Boy Scout High Adventure Camps. Taylor began his scouting career as a 2nd grader, and crossed over to Boy Scouts at the end of the 5thgrade. He became an Eagle Scout in 9th grade and was privileged to attend Sea Base, Northern Tier and Philmont. Because of Taylor's incredible experiences at these camps, we look forward to helping deserving Star, Life or Eagle scouts experience these adventures too.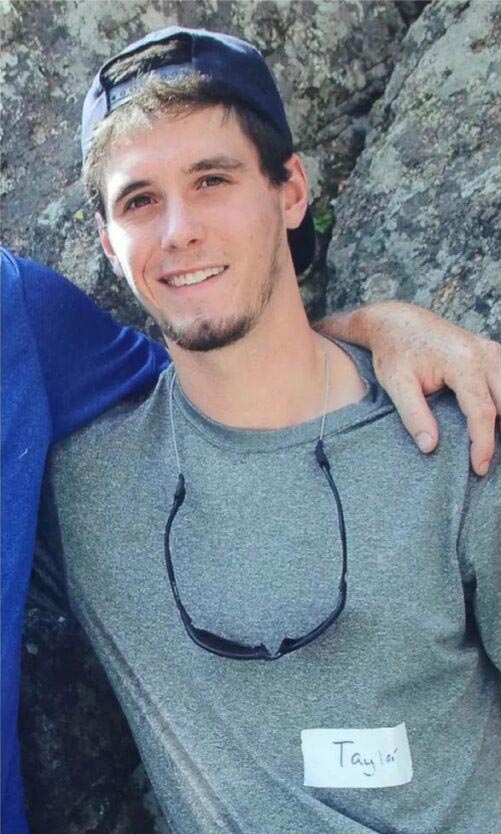 OUR MISSION:
Encourage the development of faith in young men to understand manhood from God's perspective, and to deepen not only their relationship with their Heavenly Father, but with their earthly Father as well.
MISSION SCRIPTURE:
You shall teach them to your sons, talking of them when you sit in your house and when you walk along the road and when you lie down and when you rise up.
Deuteronomy 11:19
MINISTRY PARTNERS
Christ in the Smokies
Christinthesmokies.org
Christ in the Rockies
Christintherockies.org
Christ in the Ozarks
Christ-in-the-Ozarks