written by Anne Harris Baker
Being a mom to three sons is a constant adventure. Those guys bring me joy and teach me lessons beyond my greatest expectations. I've overcome my fear of bugs, embraced the virtue of connecting over Pokémon and Breaking Bad, and watched in awe as they grow into unique individuals with gifts and qualities beyond my reach.
I'm a student at heart. Since I am an only child and my dad died when I was eleven, my learning curve regarding boys and men is more significant than most. Believe me when I say I have always been motivated, though!
Through parenting, I've learned to trust my husband's strategic mind and compassionate heart. I have learned to listen to my sons, to love and respect them even as the complexities of their lives surpass me. And I've learned to lean into my own intuition. My understanding of them as adults may be finite, but it's also profound.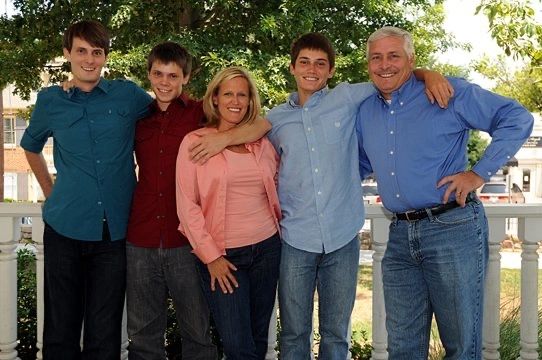 Most of all, being a mom draws me closer to Jesus. I need Him and rely on His wisdom beyond anything else. "His ways are higher than my ways" may be the understatement of my life. Following Jesus led me to an unintuitive and somewhat humbling idea our family has found impactful in many ways.
Authors Gordon Dalbey and John Eldredge introduced me to the universal concept of the father wound. I'm intrigued to this day. They both emphasize the critical importance of a young man, in particular, hearing that he has what it takes to make it in this world from a man he trusts. I have come to believe this with all my heart.
Just think of all that "having what it takes" encompasses. The weight of this conversation must feel heavy at best.
My husband has taken each of our sons on an adventure to introduce this topic, including Christ in the Rockies and the Passage to Manhood Camp at Christ in the Smokies, which provided the perfect opportunity for our youngest son's experience. The CITS team took the group of fathers and sons through adventures and topics that covered fundamental truths, gave them memorable and bonding experiences, and asked questions that guided them through conversations they're still having. My guys had more fun than they expected and went deeper with each other too.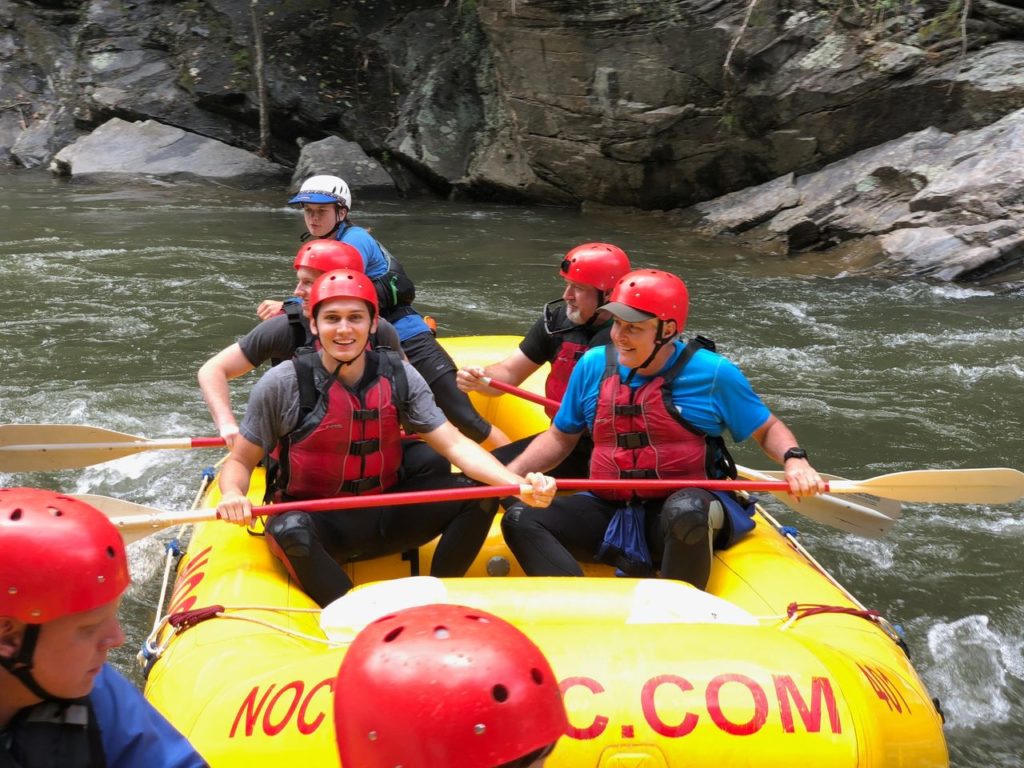 My husband's initiative to take our son to CITS means the world to me. His investment of time and effort has paid great dividends already, not only for the two of them, but for all of our family as we continue talking about these big ideas. The Passage to Manhood camp gives fathers and sons the chance to connect as sons of the Father, and it's incredible.
As I mentioned, my learning curve continues, and I am grateful for the wisdom and guidance from the Christ in the Smokies leadership. If you're a mom and want to talk about this camp, send me a message! I love CITS and would love to share more.
Anne's husband and son attended CITS on a scholarship from Taylor Strickland Legacy Foundation. They were so blessed by their time at camp that they paid it forward the next year, covering a scholarship for another father and son to have the same opportunity. If you would like more information about scholarship opportunities through TLSF, email us today!